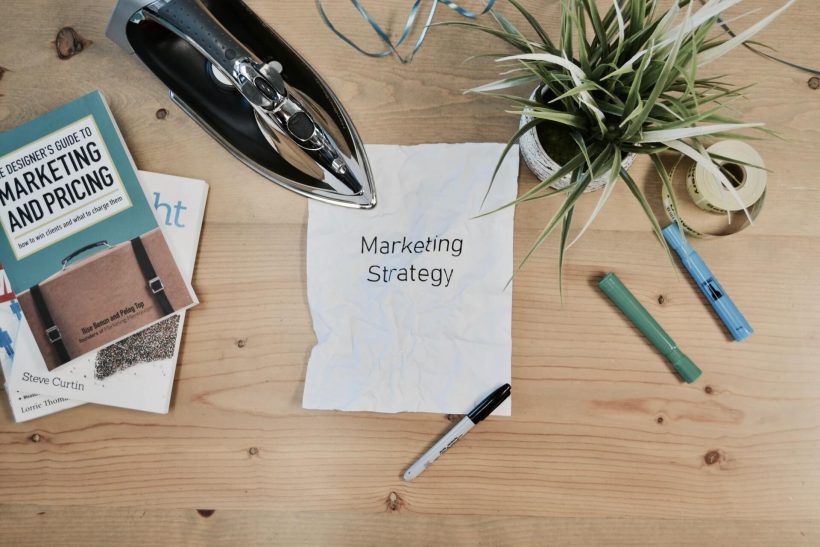 About Marketing Jobs in London
Marketing is an ongoing process that helps businesses grow and build lasting relationships with their target audience.
Companies of all sizes are always on the lookout for qualified marketers. In particular, there are always plenty of digital marketing jobs London has to offer. Entrepreneurs understand the power of the internet and know that they can attract more customers with the right digital marketing strategy.
There are many employment opportunities in the field of marketing. For example, many agencies are willing to hire experts in different marketing fields. The marketing industry is vast, and there are a lot of marketing careers to choose from. If you're curious to know more about jobs in this industry that spent more than 15 billion British pounds in 2020, then read on.
Marketers are people behind the brand. It's up to them to build a strong relationship with potential buyers by promoting products across different marketing channels. Those with careers in marketing collaborate with other departments in a company to increase ROI and brand awareness.
Depending on company size, roles can vary, but some duties remain the same. Marketers advertise, promote, and create marketing plans, and manage marketing campaigns.
The ever-increasing need for marketing services resulted in numerous marketing agencies. Marketing agency jobs in London are similar to regular marketing jobs. The difference is that marketing agency employees have many clients and need to adjust marketing strategies accordingly.
Apart from duties that overlap, different marketing roles entail different responsibilities. These are just some marketing industry jobs with their unique respective duties.
Market research analyst jobs in London:
Analysing sales trends, consumer behaviour, and competitors
Creating reports for marketing strategies
Handling big data and giving insight
Digital marketing jobs in London:
Examining data
Improving performance with social media ads
Working on online branding
Product marketing manager roles in London:
Overall plan
Press releases, product demonstrations
Targeting audience
Collecting customer feedback
Social media marketing jobs in London:
Utilising Facebook, Twitter, YouTube, LinkedIn to promote brands
Answering queries sent through social media channels
Writing social media posts
Looking for the best talent? Post a job ad on our website.
There is a myriad of marketing jobs available in the UK, including full-time and part-time marketing jobs, junior and senior marketing jobs, and marketing jobs in various fields.
Junior marketers are in charge of producing marketing materials, tracking projects and team activities, assisting in client communication, and other similar duties.
The junior marketing jobs London has to offer usually entail working in an office. However, you might occasionally be asked to travel to work with senior marketers.
Essential skills include organisation, adaptability, and communication.
Much like junior marketing jobs, marketing assistant jobs in London also entail supporting senior staff. They maximise the company profits by writing reports, analysing questionnaires, assisting in promotional activities, or participating in market research.
In general, marketing assistants also work in offices.
Some of the key skills to succeed in this position are commercial awareness, good teamwork skills, IT knowledge, and numerical skills.
These jobs revolve around creating a detailed marketing plan for each product or service. They work closely with other teams to select the most useful marketing channels. They are in charge of special promotions and sales, tracking data, analysing trends, and sometimes managing other sales team members.
Essential skills are attention to detail, commercial awareness, team spirit, creativity, and writing skills.
Digital marketing jobs in the UK are somewhat of a separate category by itself. This includes other marketing jobs, such as SEO, email marketing, PPC, content marketing, video marketing, and social media marketing. You can also land influencer marketing jobs, wherein products and services are promoted by influencers (people who have a significant following on social media and are viewed as experts in their field).
Content marketers are focused on creating content that brings value to customers and strengthens their relationship with a brand. In digital marketing, the content marketing jobs London has to offer usually involve writing blog posts and making videos. In the offline world, they create interesting marketing content. Creativity is an essential skill.
Influencer specialists maintain communication with those who can influence potential buyers. They also execute influencer marketing projects across various channels. Great communication skills are a must.
When it comes to marketing manager jobs, London has a high demand. They execute marketing strategies to meet consumer needs and increase profit. They also manage teams. Depending on the company size, they can be asked to market a specific product or work on an overall marketing strategy.
Prior experience is a must, along with strong project management skills.
The head of marketing jobs London has to offer includes creating strategies for all marketing teams, preparing budgets, ensuring that the brand message is strong, identifying opportunities, and other duties. Prior experience and a solid knowledge of web analytics are a must.
The fashion marketing jobs London has are some of the specialized marketing positions that you can look into. Working as a marketer in this industry will allow you to contribute to fashion brands, big or small, and help them build their companies.
However, you'll likely need a degree to land a marketing position in this field.
The travel marketing jobs London has to offer focus mainly on assisting travel agencies in attracting customers and beating the competition.
Since a lot of businesses are now advertising online, digital marketing and social media management knowledge is a plus. You would also need to be passionate about travelling.
Film marketing jobs in the London film industry help the audience find the right movie for them. They create campaigns to promote films offline and online.
The music marketing jobs London has entails developing strategies to promote and sell record label's albums. They also coordinate music releases and run music promotion campaigns to raise awareness of the albums.
Many marketing jobs can be done with a marketing degree. Graduate marketing jobs in London are quite popular. If you're unsure whether you should work in marketing per se, a marketing degree will enable you to become a business adviser, event manager, or web content manager.
If you're just starting out, looking for extra income, or wanting to get a taste of the marketing industry, there are also a lot of part-time positions you can choose from. If you're looking to learn more about marketing while keeping some other full-time job, you can apply for some of the many freelance marketing jobs London has to offer.
The most common work environment for marketers is the corporate office. This is regardless if they work in-house or for a marketing agency. They usually have their own offices but may work in multiple locations, depending on their position. Marketers often attend meetings in conference rooms.
Some of the marketing jobs London has to offer can also be done remotely, but this depends on the company. If you want to work remotely or as a freelance marketer, your work environment may be a separate room or any other designated area in your home. Another place you can use for remote work is a coworking space.
A marketing job may entail sitting a lot during work hours. As a result of this sedentary lifestyle, they may have a higher risk of cardiovascular diseases, diabetes, obesity, and high blood pressure. Depression and anxiety are also present, especially if tight deadlines are a normal occurrence. Marketing jobs in London, just like everywhere else, are also highly stressful. According to data, 80% of marketers think they are overworked and understaffed.
Depending on the position, marketers work 40 hours a week or more. Whenever there's a launch of a new product or a tight deadline, chances are, they will bring their work home. Even those who have part-time marketing jobs in London can sometimes work more hours. However, in general, they should be able to choose their work hours. Lastly, freelance marketers work as long as they need to finish a project.
How to Land Marketing Jobs in London
If you want to pursue a career in the field of marketing, obtaining at least a high school degree is necessary. It's desirable to obtain a bachelor's degree as well since it increases your chances of being hired. Most bachelor's degree programs last four years.
Moreover, internships are a great way to start a marketing career. They will provide you with real-life experience and valuable marketing lessons while helping you build your network. After your internship, you can apply for some entry-level marketing jobs, such as marketing associate, assistant, or marketing specialist.
As you climb up the ladder, your employer might ask you to get a graduate degree in marketing. With it, you can land higher-paying marketing jobs and gain future-proof skills for job security.
Essential qualities needed to land a marketing job in London are analytical thinking, exceptional communication and writing skills, creativity, ability to work in teams, sales skills, desire to learn, adaptability, good observation skills, sense of responsibility, and other similar qualities.
Although there are employees who will accept high school graduates, a bachelor's degree is a minimum requirement for most marketing jobs London has to offer. Some employers might demand a degree in advertising or journalism. Marketing or business degrees are better, and if you're aiming for higher positions, a master's degree is a must.
Licenses, Certifications, and Registrations
While there aren't specific licenses that are necessary for jobs in marketing in London, relevant certificates can increase the chances of becoming a marketer. The most wanted certifications are related to digital marketing. CIM qualification provides a range of globally recognised marketing certifications. The Institute of Data and Marketing has many digital marketing courses as well.
Other valuable certifications are Google Analytics, Google Ads, Facebook Blueprint, Hubspot Inbound, Content, and Email Marketing, and Hootsuite Social Marketing certification. Other digital marketing courses include Semrush Academy and Google Digital Marketing Courses. Some are paid, and some are free.
There are marketing jobs in London for those with no experience. This includes account coordinators, social media coordinators, event marketing specialists, or marketing coordinators. These are entry-level positions that don't always look for experienced employees.
The next step is becoming a marketing manager. This position usually requires about four years of experience, and you can expect to work as a PR, brand, promotions, social media, or community manager.
Marketing director jobs in London are the third step, and they require about seven years of experience. There are various roles, such as director of marketing research, media, PR, and others.
VP of marketing comes right after. With about 13 years of experience, you can expect to become a VP of brand development or VP of digital marketing.
Finally, the chief marketing officer is the last step on the vertical career growth. CMOs are responsible for all marketing areas in the company.
Marketing jobs in London have a median salary of £34,578. The lowest wage is £25,224, and the highest is £62,597. There are higher-paying positions as well, depending on the job location and work experience.
There's a high demand for marketers, especially in the area of digital marketing. The job outlook is positive, with an expected growth of 7% from 2019 to 2029, which is higher than other occupations in London.
Marketing jobs in the UK will continue to be in demand. However, the increased usage of social media will decrease the need for printed marketing materials. Still, companies will need digital marketing experts to help create marketing strategies and campaigns to reach more customers online.
Advertising, promoting, and marketing managers are in demand. With more and more companies turning towards digital promotions, online advertising will become more important. Thus, bright employment prospects are expected for digital marketing experts in particular.
Frequently Asked Questions