The UK is known for its strong ecommerce market. Despite the COVID-19 pandemic's effects on all industries worldwide, UK ecommerce statistics report an upward trend. In fact, according to researchers, a significant percentage of the country's population turn to online retail websites like Amazon for their purchases nowadays.
The question remains: how much has the pandemic affected the ecommerce industry, specifically in the UK? Let's look at some of the latest data to see how far we can expect the country's ecommerce market to grow.
Latest Ecommerce Trends in the UK (Editor's Choice)
The latest recorded ecommerce revenue in the UK reached £693 billion.
The UK's ecommerce industry is expected to grow annually by 5.16% until 2025.
About 87% of UK households went online shopping in 2020.
61% of customers will discard their online shopping carts if shipping costs are too high.
54% of British online shoppers regularly return the products they bought.
In 2020, online shoppers in the UK spent 82 billion hours browsing on shopping apps.
The UK accounts for 14.5% of the overall global retail sales.
UK Ecommerce Statistics and Facts
1. The UK has the third-leading ecommerce market in the world.
(JP Morgan)
British online consumers are well-versed in online shopping procedures since their country is a world leader in ecommerce. Currently, the country's ecommerce industry ranks third in the global online retail market, just behind China and the US. The latest record shows that its total ecommerce sales value reached an estimated £693 billion, which is more than the value of Germany and France's ecommerce markets combined.
2. The UK has a mobile-first online shopping approach.
(JP Morgan)
This fact is hardly surprising since a significant percentage of the UK's ecommerce sales come from mobile apps. Six out of ten online purchases are made using mobile devices. Furthermore, mobile apps seem to be gaining popularity among online shoppers since 45% of mobile transactions are made through these apps.
3. Ecommerce sales statistics make up 36.3% of overall retail sales in the UK.
(Statista)
The sales percentage from online shopping is taking bigger chunks off of the UK's total retail sales. Data from the start of the year, particularly in January 2021, showed that internet shopping accounted for 36.3% of the country's total retail sales.
4. Mobile transactions account for a third of all sales from online shopping.
(Statista)
Mobile transactions for online retail have been increasing in recent years. Mobile ecommerce statistics show that about a third of all online shopping was through mobile devices, such as smartphones. Furthermore, researchers expect that online transactions using mobile devices will reach a value of £100 billion by 2024.
UK Ecommerce Growth Amid COVID-19
5. Online grocery sales in the UK grew by 121% in January 2021.
(Internet Retailing)
Amid the country's battle against COVID-19 and implemented health protocols, British shoppers turned to ecommerce to meet their needs. Unsurprisingly, this reflects in the latest UK online sales figures in 2021 for groceries. By the end of January 2021, the UK experienced an astounding 121% growth in online grocery sales. That translates to £1.4 billion in sales that month alone, wherein £770 million came from new online shoppers.
6. The COVID-19 pandemic caused a drastic increase in the sales of electrical and gardening items in the UK.
(Retail Gazette)
In 2020, online retail statistics in the UK showed a 90.8% increase in the revenue of electrical items and a 222.5% increase in gardening items. Meanwhile, clothing sales increased by just 1.3%, and footwear sales declined by 10.8%. Undoubtedly, these trends are a result of the pandemic and the subsequent lockdown in the country.
7. About 87% of UK households went online shopping in 2020.
(Statista)
The online shopping statistics in the UK suggest consumers are becoming more comfortable in making purchases online. About 87% of the UK's households made online purchases in 2020. According to researchers, this is the highest rate for online shopping in the last 11 years.
8. The UK's online retail sales increased by 53.5% in Q3 of 2020.
(Statista)
The UK's online shopping statistics in 2020 show a drastic increase in sales year-on-year for the second and third quarters. Furthermore, 2020's first-quarter records show a 9.4% increase from the previous year. However, by the second and third quarters, sales increased by 57% and 53.5% year-on-year.
9. Online shopping growth statistics in the UK show a 36% increase in 2020.
(Retail Gazette)
The COVID-19 pandemic drastically changed the landscape of retail shopping in the UK. As the country went into lockdown on several occasions, consumer demand experienced disruptions. Ultimately, these interruptions led consumers to turn to digital channels for retail shopping. As a result, the UK saw a 36% increase in online shopping sales year on year — the highest growth recorded in 13 years.
10. In the UK, online sales for 2021 are predicted to grow even after things go back to normal.
(Charged)
In one survey, 10% of the respondents believe they will spend more on online purchases this year than last year. Since bars and stores will likely struggle to open their doors, consumers will still turn to online retail stores as an alternative.
Ecommerce Industry Trends
11. The UK's ecommerce revenue is expected to grow at an annual rate of 5.16% from 2021 to 2025.
(Statista)
Researchers believe the UK's ecommerce industry will experience a compounding annual growth rate of 5.16%, and we should start to see this UK ecommerce growth in 2021. By 2025, the industry is expected to reach £113 billion in market value. The researchers further predict that the user penetration rate will be around 86.2% by 2021 and 89.6% by 2025.
12. Retail ecommerce revenue in the UK is expected to see an upward trend well into 2025.
(Statista)
The latest trends present a steady growth in UK online retail sales starting 2021 and well into the coming years. By 2024, researchers expect the industry to have over $119.1 billion or £88.5 billion. This projection takes into account COVID-19's effects on the economy and the industry.
13. In the past year, there has been an upward movement in B2B ecommerce trends.
(Wunderman Thompson)
B2B online purchasing is rising despite COVID-19's impact on businesses. About 46% of B2B purchases happen online, indicating a 24% growth in online B2B purchases. Despite its success, 43% say online purchase processes are more complicated compared to offline processes. As such, there's room for improvement to make B2B ecommerce more seamless in the future.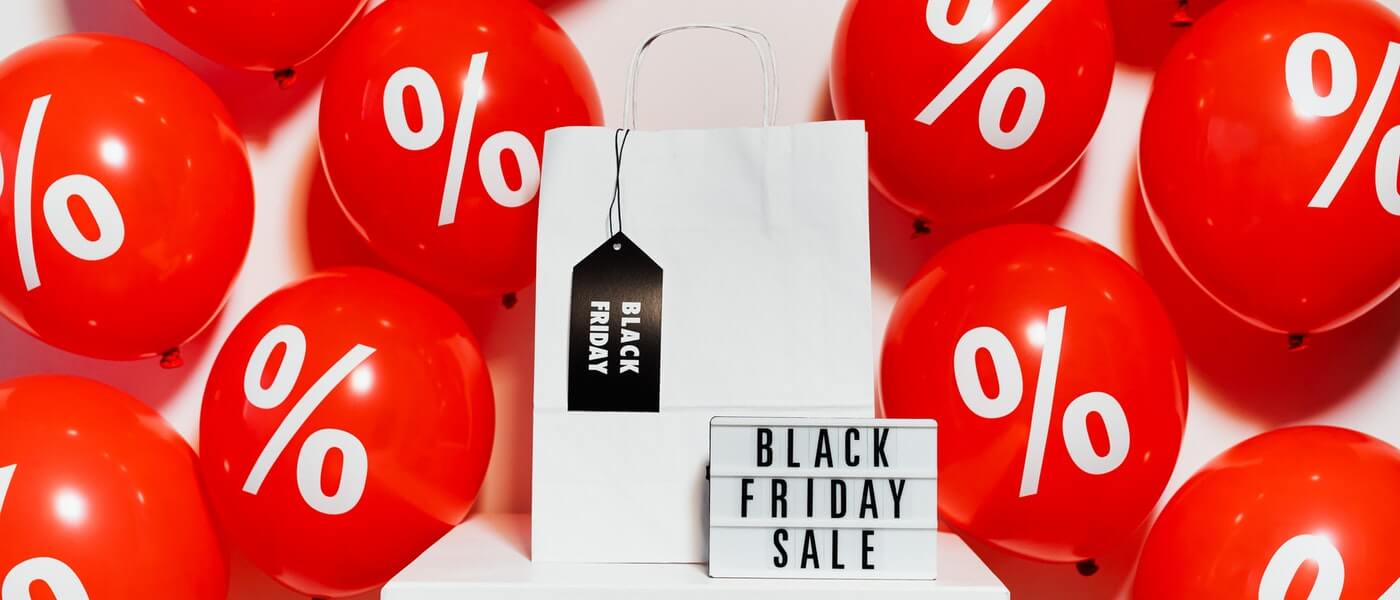 Consumer Behaviour Dictating Ecommerce Trends
14. 61% of customers will abandon their online shopping carts if shipping fees are too high.
(Sendcloud)
A survey among British adults reveals interesting trends in ecommerce, one of which is that cart abandonment is at an all-time high. One of the ecommerce facts shown in the survey is that the biggest culprit for cart abandonment is expensive shipping costs. About 61% of online shoppers said they would abandon their shopping carts if delivery fees are higher than the amount they've set as fair.
Further customer loyalty data show that 25% of British shoppers will ditch their carts if their preferred shipping courier isn't listed as an option.
15. In the UK, about 53% of adults use cards to pay for online purchases.
(JP Morgan)
The latest online shopping facts released by JP Morgan show that 53% of online shoppers in the UK still prefer cards as a payment method. However, forecasts from the same report show credit and debit card usage for ecommerce will decline by 2023. As the popularity of digital wallets like PayPal, Apple Pay, and Google Pay rises, card usage will decrease to 41%.
16. Ecommerce trends show that 57% of UK customers want to receive parcel tracking notifications via SMS.
(Sendcloud)
Tracking parcels is a vital facet of the ecommerce industry. Since customers are inclined to select SMS notifications for tracking parcels, sellers can send updates on promos and events. Based on recent UK ecommerce statistics, sellers will benefit from making efforts to make tracking notifications mobile-friendly.
17. About 53% of online shoppers cited price comparison as their main reason for shopping online.
(Statista)
A survey among online shoppers shows that, for three consecutive years, price comparison is the main reason why consumers shop online. Ecommerce industry statistics show that next to price comparison, which 53% of online shoppers cite as the main reason for online shopping, 51% of consumers love having a wide variety of options.
18. 62% of British online shoppers who purchase clothes, shoes, and accessories are female.
(Statista)
Internet shopping statistics show that online purchases among men and women aren't so different. The bulk of women's online purchases are clothing, shoes, and accessories. About 62% of female British online shoppers have made this type of purchase in 2020. Similarly, 49% of male online shoppers bought items in this category.
19. 54% of UK online shoppers regularly return the products they bought online.
(Sendcloud)
Most consumers think return policies are a fundamental part of online shopping. Customers are rarely hesitant to return merchandise that fails to meet their expectations, which is evident in ecommerce returns statistics in the UK. Aside from 54% of online shoppers who regularly return their purchases to retailers, 32% sometimes return their items. This implies that around 9 out of 10 shoppers will deal with a seller's return policy at some point.
20. 40% of online shoppers are willing to pay more for carbon-neutral shipping.
(Sendcloud)
Ecommerce stats in the UK show that consumers are becoming more environmentally conscious. As such, 57% of online shoppers believe their purchases are harmful to the environment. As a result, 40% of consumers are willing to pay more for carbon-neutral shipping. However, there's a disparity between consumers' willingness to go green and the number of retailers that offer this option. Only 1% of online retailers have environment-friendly shipping options.
21. Online shoppers in the UK spent 82 billion hours on shopping apps in 2020.
(Osome)
Looking at the growth of ecommerce in the UK, 2020 was the most significant year. App usage statistics show that British consumers have spent 82 billion hours collectively in mobile shopping apps — 30% higher than the previous year's data. Many believe this is also a result of better mobile apps that make online shopping easier.
Global Ecommerce Statistics
22. The current growth rate of the global ecommerce market is at 6.7%.
(Sendcloud)
Despite several industries experiencing a downturn because of the COVID-19 pandemic, the online retail market seems unaffected. On the contrary, recent ecommerce retail trends around the world show that the industry is thriving worldwide, especially in the UK.
23. In 2020, the global online retail industry had a revenue of $4.28 trillion.
(Statista)
Online shopping is one of the most popular activities on the internet. Unsurprisingly, this leads to increased revenue for online retailers. According to the latest ecommerce stats, the total revenue of the global online retail industry was $4.28 trillion in 2020. Researchers expect sales to increase to $5.4 trillion in 2022.
24. China is the world's biggest ecommerce market.
(Business.com)
Looking at ecommerce stats by country, it's easy to see which ones are the top contributors to the global ecommerce market. China leads the pack with Alibaba Group subsidiaries — Alibaba.com, Tmall, Taobao, and many more. Additionally, China's ecommerce market grows at an annual rate of 35%, making it one of the fastest-growing ecommerce markets globally.
25. The latest ecommerce statistics show that 12% of retail sales in Europe came from ecommerce.
(Statista)
Particularly, the UK has the highest percentage of online sales among all European countries. Looking at the European average, the percentage of online sales against all retail sales has been increasing each year, and it's expected to keep rising well into the coming years.
UK Ecommerce Statistics in 2021 — The Final Takeaway
The effects of the COVID-19 pandemic can be seen and felt in all industries worldwide — some for better, others for worse. Fortunately, the UK's online retail market is experiencing the highest growth it has had in history. Many researchers believe this will eventually slow down as things normalise, but they are confident that the retail industry will have a completely different landscape because of ecommerce.