Employee onboarding statistics show that onboarding is essential for retaining the right talent. By properly conducting the onboarding process, the new employee can fit right in. They become a productive member of the team and easily integrate into the company's culture.
To do this successfully, the HR department should implement proper onboarding strategies to ease new employees into their positions.
Facts About Onboarding (Editor's Choice)
Having a great onboarding programme increases staff retention by 82%.
A one-on-one with a manager is a crucial part of onboarding for 72% of employees.
Employees who have poor onboarding experience are two times more likely to look for a new job soon.
Retention rates rise 30% to 50% for companies with a great learning culture.
In the UK, only 45% of employees are engaged.
In remote hiring, 51.7% of managers say the biggest concern is candidate engagement.
61% of employers expect new hires to stay with them for at least two years.
Employee Engagement Statistics
Even though some employees appear happy with their work, position, and benefits, they may still be disengaged. Engaged employees are involved and committed to their work. They are willing to contribute to the company's success. Still, UK employees have an average employee engagement score of only 45%.
1. 85% of the global workforce aren't engaged.
(Clear Review)
Staggering employee engagement statistics show that 85% of employees around the world are not engaged in their work. This is an enormous issue that needs to be solved for the sake of employee wellbeing and company productivity.
On the other hand, 93% of non-profit employees are engaged in what they do, showing just how important it is to have a sense of purpose when it comes to employment. Employers should consider these onboarding statistics and plan accordingly to keep employees engaged in the long run.
2. In the UK, only 45% of employees are engaged.
(Clear Review, Engage Employee)
This makes Brits some of the least engaged workers in the world. When it comes to specific industries, the UK tech and finance industries have the most engaged workers, while the retail and public sectors have the least engagement rate.
3. The error rate is 60% higher among disengaged employees.
(Clear Review)
According to employee engagement statistics, disengaged employees have a 60% higher error rate. As workers disengage or find little meaning in their roles, their ability to care about producing quality work goes down. Further, they can turn into actively disengaged employees who sabotage office morale and productivity by being visibly unhappy at work. Statistics show that 2 out of 10 employees in the UK are actively disengaged.
4. The UK loses £70 billion yearly in lost productivity from disengaged employees.
(Clear Review)
Disengaged employees can hurt businesses by lowering company productivity. This is because they're generally demotivated to produce high-quality work. Without employees that possess a clear vision for their work and feel that they are part of something bigger, UK businesses lose up to £70 billion every year due to lack of engagement.
5. Companies with engaged employees are 22% more profitable.
(Smarp)
In a more positive light, employees who feel like they belong and know their contribution to the business are more likely to be engaged. Employee engagement statistics show that this engagement brings 22% more profit to the companies they work at.
6. The UK ranked 24th for work-life balance.
(Weekly10, CIPD)
Work-life balance plays a significant role in employee satisfaction and engagement. It directly affects burnout rates and general feelings about one's job. Employee turnover statistics show that a good work-life balance boosts employee satisfaction and, as such, retention and productivity rates.
Unfortunately, stats show that UK workers have difficulty achieving this. Ranging from working excessive amounts of hours to heavy workloads, Brits don't seem to feel they have the choice to take some time to live their lives outside of work.
Onboarding Statistics
Onboarding is essential for many reasons. It helps the employee feel like a part of the company, and it increases retention. Those who have poor onboarding experiences tend to quickly look for another job or career due to feelings of inadequacy, feeling undervalued, and unprepared to perform expected tasks.
7. Onboarding should last for a minimum of three months.
(BambooHR)
An adequate onboarding process should be at least three months. Ideally, preparation begins before the employee even enters the office and extends beyond the initial three-month probationary period.
The longer the onboarding process lasts, the better it affects the new hire, determining future employee satisfaction and length of stay with the company. This is how we measure the successful onboarding of new employees.
8. There are 4 phases in a good and organised onboarding.
(Peakon)
Onboarding can be divided into four specific phases:
The first phase is onboarding. In this phase, everything is new and exciting for the employee, and you can expect an eagerness to learn, integrate, and be productive.
The second phase is initial development. In this phase, employees begin to develop the right skills to match the productivity of their peers. Facts about onboarding indicate that while it can seem natural to stop working with employees at this point, HR officers should continue to actively engage with the new employee.
In phase three — ongoing development — HR and managers can feel secure knowing that employees possess key knowledge to perform their role in the company. Still, engagement is required more so than with established employees. It reinforces the importance of the employee to the company, makes them feel valued, and provides avenues for ongoing communication with management.
The final phase is separation. This occurs if an employee chooses to leave the company and can occur regardless of the onboarding experience.
9. Having a great onboarding programme increases staff retention by 82%.
(Psycruit)
Employee onboarding statistics show that a strong onboarding process increases the trust that a new employee has in the company. This lends legitimacy to the claim that a good onboarding process increases staff retention by 82%. Increased retention is good for the company's reputation, employee productivity, and resulting profit.
10. New employees usually adapt in the first three weeks.
(Psycruit)
The longer and more in-depth the onboarding process is, the higher the chances are that the employee will fit in better. With a successful onboarding of new employees, adaptation to work policies, tasks, and expectations are usually achieved within the first three weeks.
11. A one-on-one session with a manager is a crucial part of onboarding for 72% of employees.
(Psycruit)
According to facts about onboarding, 72% of employees believe that one-on-one with their manager is an essential part of their onboarding experience. Direct interaction with managers gives employees a sense of security and value within the workplace. Time spent with managers in the onboarding process establishes a trusting relationship for ongoing communication and engagement in the future.
12. Employees who have poor onboarding experience are twice as likely to look for a new job.
(Psycruit)
Facts about onboarding show that a poor onboarding experience is likely to result in a dissatisfied employee. By feeling unwelcome and unprepared, these employees are twice as likely to soon look for a new job or become disgruntled. It may be costly to invest in a good quality onboarding process, but the added expense of repeatedly hiring new people is unquestionably more expensive.
13. Only 12% of employees believe their company has a good onboarding process.
(Sapling, Gallup)
Based on Gallup onboarding statistics, only 12% of newly hired employees think their organisation did a good job onboarding. The remaining 88% stated that there's a lot of space for improvement. Notably, 58% of employees mentioned that their onboarding process was primarily filling out paperwork and reading manuals.
Employee Training Statistics
Both companies and employees benefit from proper training. It increases employee retention rates and helps employees learn new skills. However, properly valuing and compensating employees remains pertinent, as some will use these new skills to find better employment.
14. Close to 59% of employees claim they have no workspace training.
(Lorman)
It's not only organisations that benefit from employee training. Workspace training prepares employees to properly perform their roles and feel confident in their contribution to the company. Unfortunately, new company data also show that approximately 59% of employees claim they have no workspace training and that their skills are self-taught.
15. Retention rates have risen 30% to 50% for companies with a great learning culture.
(Lorman)
Employee training increases performance, engagement, and employee retention while providing a sense of value among employees. According to employee training statistics, companies with a good learning culture see 30% to 50% higher retention rates than organisations that don't focus on employee training.
16. 68% of employees would love to learn or train in the workspace.
(Guide2Research)
Employee training in the workplace shows that the organisation is ready to provide knowledge and tools to help employees do a good job. Seemingly, employees want to know how to do their jobs. That's why 68% of workers would love to train where they work.
17. Only 26% of employees took part in training or work-related education in the last three months.
(ONS)
Based on the latest employee training statistics, only 26% of UK employees said they took part in at-work training during the last three months. Training participation is higher among women and professional industries (37%). The lowest level of in-work training is among elementary occupations at 15.2%.
18. Only 8.5% of workers without education claimed they participated in workplace training.
(ONS)
Although graduate employment trends show that companies don't always require their employees to have a degree, employees with a higher level of formal education are most likely to go through in-work training. Only 8.5% of employees without education participated in the training.
Women are also more likely to participate in workplace training, but notably, spend less time attending them. This can be explained by the increased likelihood of women working part-time and therefore spending fewer hours in the workplace in general.
Onboarding Trends in 2020
The COVID-19 pandemic changed the way people hire and work in 2020. Many started working remotely, and the onboarding process also shifted to the virtual space. The biggest concern was candidate engagement. Still, most employers managed to maintain remote recruitment since they already had the technology ready.
19. COVID-19 forced virtual onboarding methods in 2020.
(SHRM)
The latest SHRM onboarding statistics show that the pandemic changed the employee onboarding process, with virtual onboarding becoming a new challenge for employers in 2020. Most companies reported having a hard time managing and creating a good experience for remote workers.
20. 33.1% of recruiters stated remote hiring is crucial.
(FinancesOnline)
Many new challenges were faced with the onset of country-wide quarantines and the new wage of working remotely. Almost overnight, hiring, training, and managing employees turned completely digital. While businesses struggled with all facets of the online adjustment, according to an employee onboarding survey in 2020, 31.1% of recruiters said hiring remotely became a crucial issue that year.
21. 61% of employers expect new hires to stay with them for the next two years.
(FinancesOnline)
61% of recruiters hope their new hires will stick around for at least two years. In order to accomplish this goal, prolonging the onboarding process is essential. Working with employees for up to six months increases retention and employee productivity. The longer the onboarding, the better the employee will feel in the organisation, making them less likely to leave.
22. 51.7% of managers report that candidate engagement is the biggest concern in remote hiring.
(FinancesOnline)
Because they had to face remote hiring due to the COVID-19 pandemic, 51.7% of managers worried about candidate engagement. Regardless, facts about onboarding show that 68% of employers managed to shift to remote hiring and onboarding with success, with 2 out of 3 employers stating they had the technology and protocols in place before the pandemic hit.
23. The average cost of replacing an employee can go up to twice the amount of the employee's annual salary.
(ClickBoarding)
According to the employee onboarding statistics from 2020, recruiters are taking a considerable risk if they don't devote time and effort to their employee onboarding process. Besides high employee turnover, the cost of replacing the employee who left can range between one-half to two times the employee's yearly salary.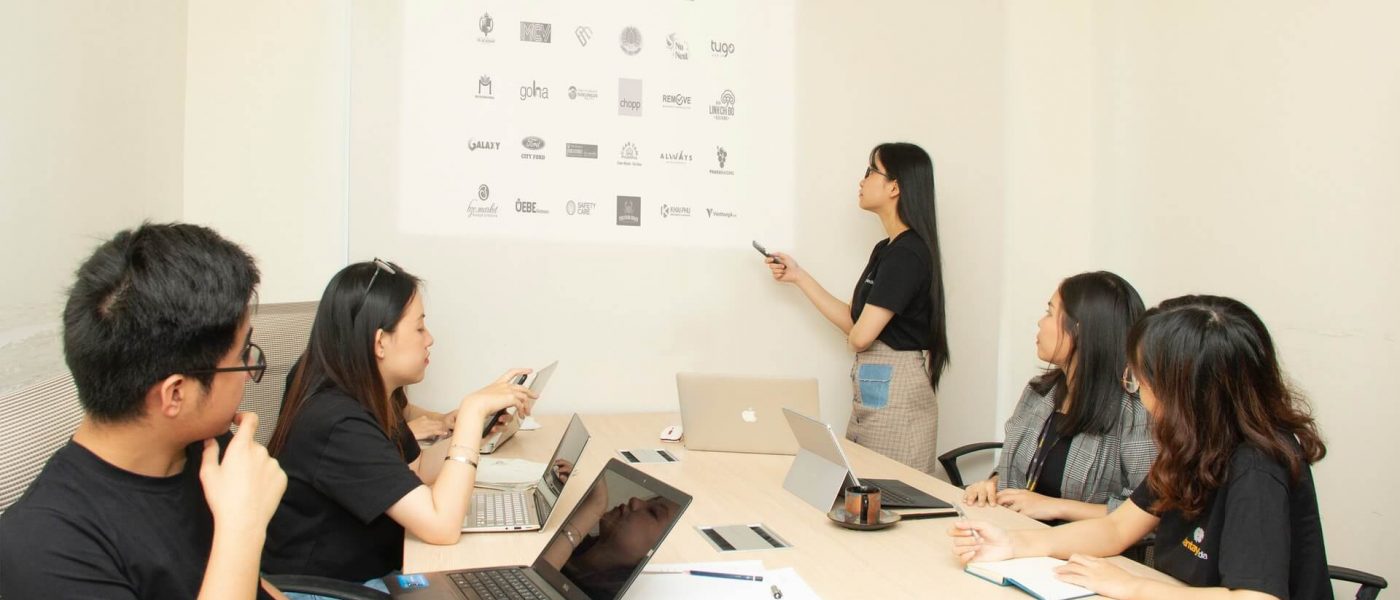 Employee Onboarding Statistics — The Takeaway
Proper onboarding has significant benefits, and it reflects in many aspects of a business. With the right onboarding methods, newly hired employees tend to stay in the company and find their place. They feel valued and needed, which leads to increased employee engagement and productivity. Employee onboarding statistics show that engagement is directly related to an improved business environment and profitability.
While many businesses choose not to invest in a lengthy and organised onboarding process, the cost-benefit is established in statistics. Money may be saved initially, but the cost of employee turnover and dissatisfaction can sink a business if not addressed. Proper onboarding is a multi-phase process that ensures seamless integration into a new role, giving confidence to both the employee and the employer.
Frequently Asked Questions
How important is employee onboarding?
A properly done onboarding process eases the employee into their position. It helps them feel like a part of the company, embrace the corporate culture, and increase engagement. With the right tools in place, new hires can usually adapt in the first three weeks.

Organisations with an effective onboarding process see increased employee retention as well, which directly improves business. This means managers will also worry less since effective onboarding brings work-efficient employees.
How does onboarding impact the performance of an employee?
Onboarding has a direct impact on an employee's productivity. With an employee onboarding duration of about three to four months, employees can get full proficiency and become more successful in meeting company goals.

New employees are also able to fit in faster with the company's culture. This improves teamwork and boosts job satisfaction rate. The employee remains loyal to the company and is willing to contribute to its growth.
How do you measure effective onboarding?
There are many ways to measure the effectiveness of the onboarding process. Checking in with new employees is one way of making sure that the onboarding goals are met. Additionally, new hire turnover can point out any issues that exist in the process.

Additionally, comparing the performance of new hires with current employees can be a valuable way to gauge the effectiveness of onboarding as well. Finally, asking for feedback from the new hires themselves is also a great way to go.
What should be included in employee onboarding?
Onboarding activities include filling out forms, conducting calls and emails, scheduling in-person or virtual meetings, making an introduction to the team, sending welcome gifts, sending supplies to the home office, and similar activities to make the new employee feel welcome.

Setting up tech devices, providing enough information about the job position, and allowing the new hire to ask questions and provide feedback is also crucial in creating a great onboarding experience.
What is employee onboarding, and why do you need it?
Employee onboarding is defined as a process of integrating a new employee into the company culture and providing them with the tools and information to help them become a productive member of the team. It lasts for about three months, during which the new hire is adapting to the environment, team members, and job position.

You need a well-planned onboarding process because it will help you retain great employees. It will also increase their productivity and engagement and reduce turnover.
What does good onboarding look like?
Good onboarding begins with communication. Employers should create a clear job description, explain how the hiring process goes, and provide all necessary information. This is followed by proper communication and salary discussion. The paperwork is next, as well as setting up the employees' online accounts and tech.

Organise a proper welcome to the new employee by creating an HR kit. Pay special attention to the employees' first day, week, and three months. Finally, after three months, ask for feedback.
How long is the onboarding process?
According to many HR professionals, the onboarding process should last no less than three months. Still, research suggests that extending the onboarding process to the first year positively affects employee retention.

When prolonged, the onboarding process helps new hires feel more productive and comfortable in the work environment. Also, according to employee onboarding statistics, it helps them build better employee relationships.